Join Ramat Gan's urban revolution
Enter your details to receive a personally customized offer
Join Ramat Gan's urban revolution
Enter your details to receive a personally customized offer
E
PECT
MORE
For people
who expect
more from life
The stunningly beautiful urban landscape of the Tel Aviv metropolis and the endless blue of the Mediterranean Sea unfold before you.
Attractive glass walls enable you to feel the rhythm of the city and its vibrant urban atmosphere at any time of day, while the balconies on each floor ensure that all residents will enjoy the powerful experience of life in the Tel Aviv Metropolitan Area.
The rounded edges, organic lines, exquisite glass walls, eye-catching aerodynamic design, and impressive height of the towers combine to create a truly commanding, magnificent icon on the skyline of the Tel Aviv region.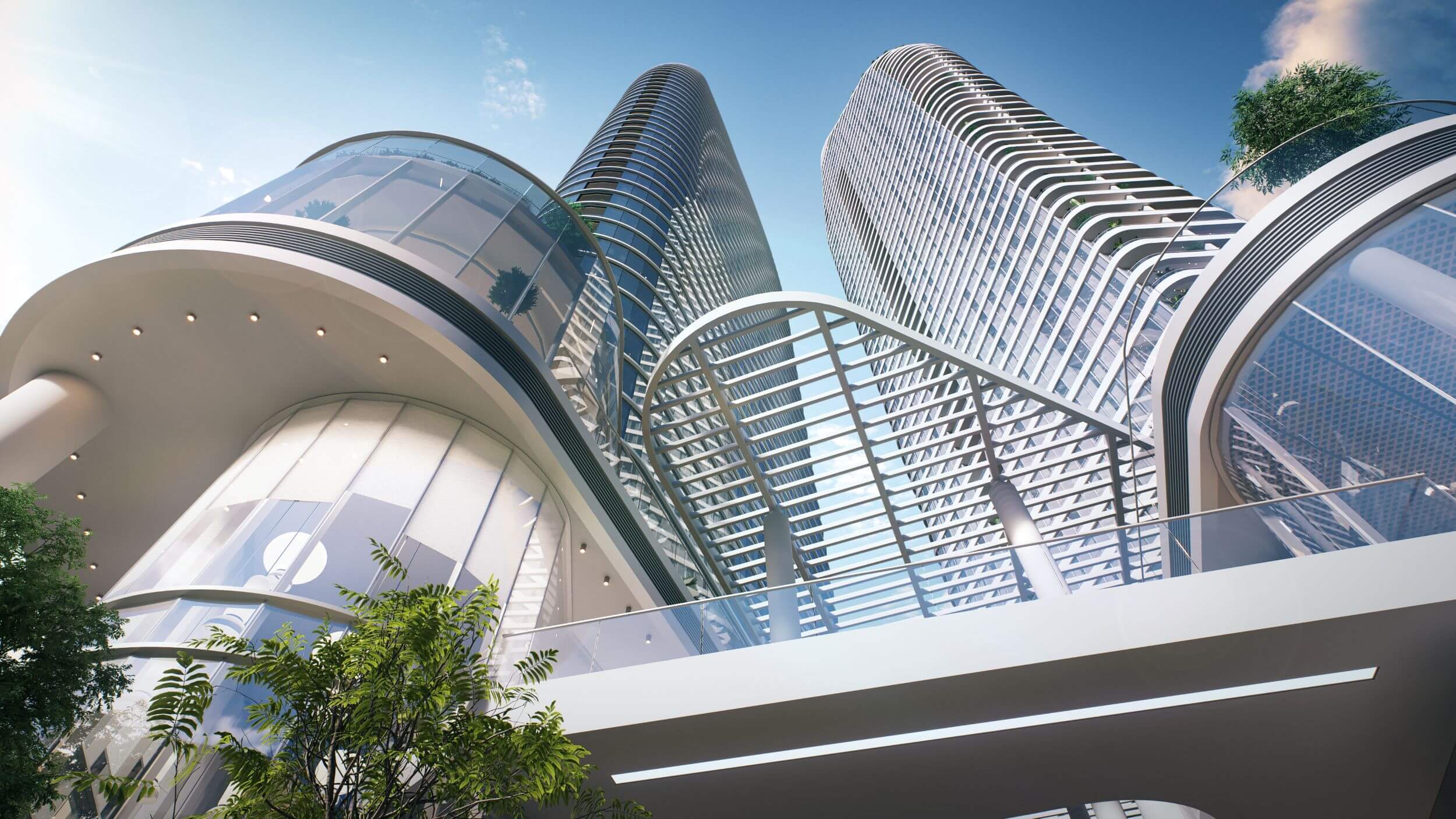 Enjoy the city's dynamic rhythm
at any time of day.
Bustling cafés, packed restaurants, diverse stores, and the innovative fitness center on the commercial level that offers a superb gym alongside various studio classes… Here you will always be at the heart of the action, surrounded by people, motion, and the energy of a living, breathing complex that never stops moving.
The two towers are connected by a beautiful green park, covering some 3,000 sqm.
Head out to refresh yourself, take a walk, stroll in the open air, or sit with a delicious coffee in a tranquil, shaded corner. Here you can simply breathe and relax in the middle of the day, in the middle of the city.